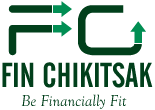 We feel great that our selection of "Reedos Software Solutions Pvt Ltd" as an IT partner has done wonders.
We use their various products, aiM-Fissis (Mutual Fund Back Office), aiM-F (Mutual Fund Online Transaction Platform) and Robo-aiM (Robo Advisory Module). They are very experienced team having up to date domain knowledge.
This letter is to convey our appreciation to REEDOS for accomplishing the conceptualisation, development, and enhancements of our mutual fund business end to end platform.
We wish REEDOS all the very best in their future endeavours and cherish our relationship in years to come.